E-BIKE THE RUFFIAN Vintage Green 500 Wh
E-BIKE THE RUFFIAN Vintage Green 500 Wh
New
Made in EU
BOSCH
TRY IT
---
The Ruffian - Electrifying Road Adventures
Cruise the streets in the style of motorbikes with THE RUFFIAN, our dynamic and powerful eBike. Make the streets your stage and be sure to catch the attention of everyone around you! A high-performance eBike for cool dudes and dudettes, who don't want to make any compromises when it comes to style and quality, with the added benefit of riding a zero-emissions vehicle! More
Manufacturer: RUFFProduct code: U761 Shipping and Payment
5 847,33 EUR incl. VAT
The Ruffian - Electrifying Road Adventures
Cruise the streets in the style of motorbikes with THE RUFFIAN, our dynamic and powerful eBike. Make the streets your stage and be sure to catch the attention of everyone around you! A high-performance eBike for cool dudes and dudettes, who don't want to make any compromises when it comes to style and quality, with the added benefit of riding a zero-emissions vehicle! More
Manufacturer: RUFFProduct code: U761 Shipping and Payment
RUFF PASSION FOR DETAIL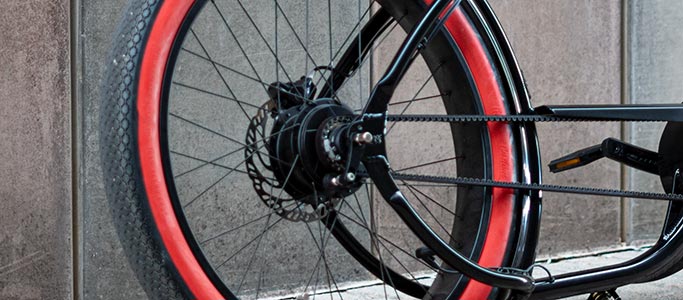 This unique gear hub from Enviolo allows you to change the gear ratio between your pedals and rear wheel in one continuous motion. Just a smooth riding experience!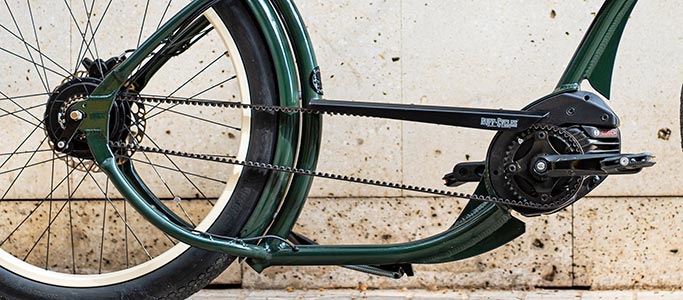 Clean, smooth & strong - Those Gates belt drives are designed to meet the demand of all cyclists. Carbon belts last longer than chains, never need grease and are nearly maintenance-free.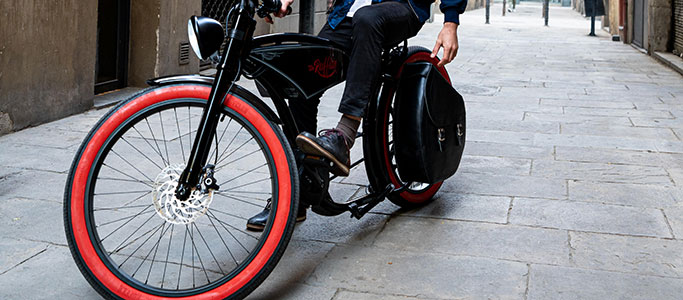 Our disc brakes are simply an all-round brake par excellence, offering outstanding stability and modulation, both on the road and even on the trail.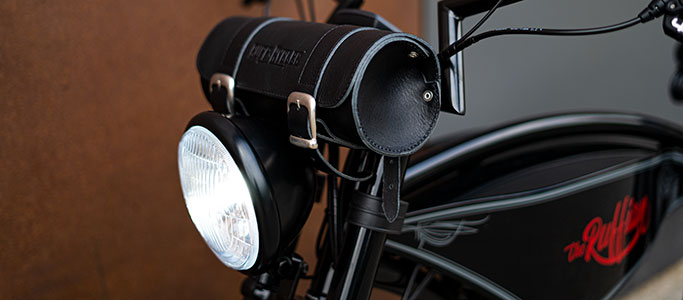 Round and huge, this describes our headlight for the Ruffian perfectly. With the LED front and rear, you have good vision and also will be seen at night.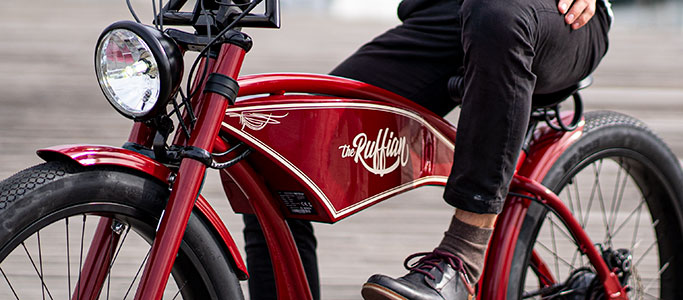 Great eyecatcher and serves as the storage for the Bosch battery. The plate below can be removed to easier access the battery.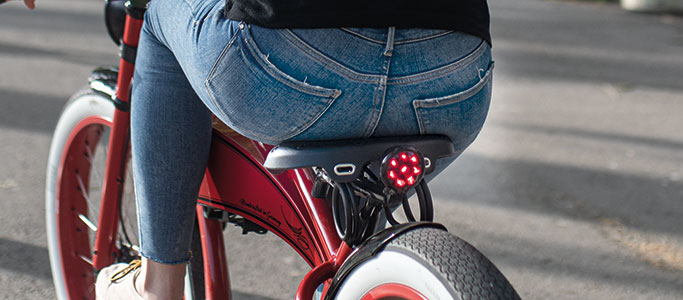 Specifically designed for the Ruffian, this saddle is made out of genuine leather and will get more comfortable with time as it will soon have an imprint on your behind.
Can be adjusted horizontally.
| | |
| --- | --- |
| Model line | The Ruffian |
| Colour | |
| Battery | Bosch PowerPack 500 Wh |
| Power | 250 W |
| Gearing | NuVinci enviolo TR |
| Gearing | GATES CARBON DRIVE |
| Brakes | Hydraulic disc brakes |
| Max. speed | 25 km/h |
| Distance | up to 120 km |
| Max. load | 120 kgs |
| Tyre | Ruff Cycles Cruzo Classic 26" x 3.0" - black |
| Display | BOSCH |
| Weight | 33 kg |
| Product dimensions | 208 x 105 x 84 cm |
| Handlebar height | 102 cm |
| Distance saddle to pedal | 85-92 cm |
| Tire height | 70 cm |
| Rim color | white |
| Front light | LED 7,5 Watt / 12 Volt |
| Rear light | LED 0.3 Watt / 12 Volt |
| Seddle type | Cruiser leather saddle |
| Tank | Steel, powder-coated tank |
| Handlebars | Ruff Cycles Z-Dragbar, black |
| Fork | Ruff Cycles Aluminum Bridges with CrMo Legs |
| Recommended rider height | 160-195 cm |
| Recycling fee | 25,21 |
Alternative products (3)
Quick info
New
Made in EU
BOSCH
TRY IT
On request
5 847,33 EUR
4 832,50 EUR
excl. VAT
Quick info
New
Made in EU
BOSCH
TRY IT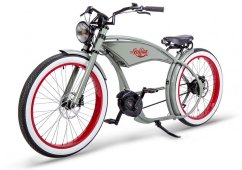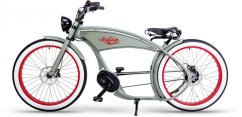 On stock
5 847,33 EUR
4 832,50 EUR
excl. VAT
Quick info
New
Made in EU
BOSCH
TRY IT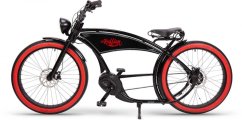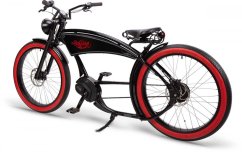 On request
5 847,33 EUR
4 832,50 EUR
excl. VAT