Electric scooter BT SUPERKIDS green
Electric scooter BT SUPERKIDS green
---
New! BLUETOUCH SUPERKIDS. A fun and smart e-scooter with growing handlebars for all super kids. Original designs and colors will delight little rebels and badasses alike. Changing LED color backlighting entertains and captures attention. The e-scooter has two speeds and is comfortable to kick around when the battery is low. More
Product code: U766 Shipping and Payment
Standard price
307,47 EUR
.
You save
20%
(61,57 EUR)
245,90 EUR incl. VAT
New! BLUETOUCH SUPERKIDS. A fun and smart e-scooter with growing handlebars for all super kids. Original designs and colors will delight little rebels and badasses alike. Changing LED color backlighting entertains and captures attention. The e-scooter has two speeds and is comfortable to kick around when the battery is low. More
Product code: U766 Shipping and Payment
A light and easy-to-maneuver electric scooter for a fun ride to school, to clubs, and to hanging out with friends. Colorful step with decor designed by Czech designers. Just a style box for an authentic personality. So which one do you take? The color-changing LED strips on the sides are not only effective but also help the rider on the e-scooter to be seen clearly while riding. Thanks to the telescopic handlebars, the e-scooter grows with the children. SUPERKIDS has 2 gears for an even more comfortable ride. You can normally bounce on an e-scooter after the battery runs out.

Key features
Changing LED lights on the side
Soft pliable handles, non-slip step with own design - choice of 4 motifs
Very simple brake and gas controls on the handlebars
Fast charging: just 2-3 hours in the charger
2-speed modes: standard - advanced
It is intended for children from 5 years old
 
Parameters and specifications
Color design: red/blue/green/purple
Maximum speed: 15 km/h
Maximum range: 10 km
Max. load capacity: 60 kg
Battery capacity and type: Lithium, 2.5 Ah (37 V)
Braking system: rear brake
Adjustable handlebar height: yes
Power: 120 W
Wheel size: 6.5" (wide stable wheels)
Weight: 7.7 kg
Product dimensions: 110 x 45 x 82
Handlebar height: 3 steps 87-97 cm (measured from the footrest)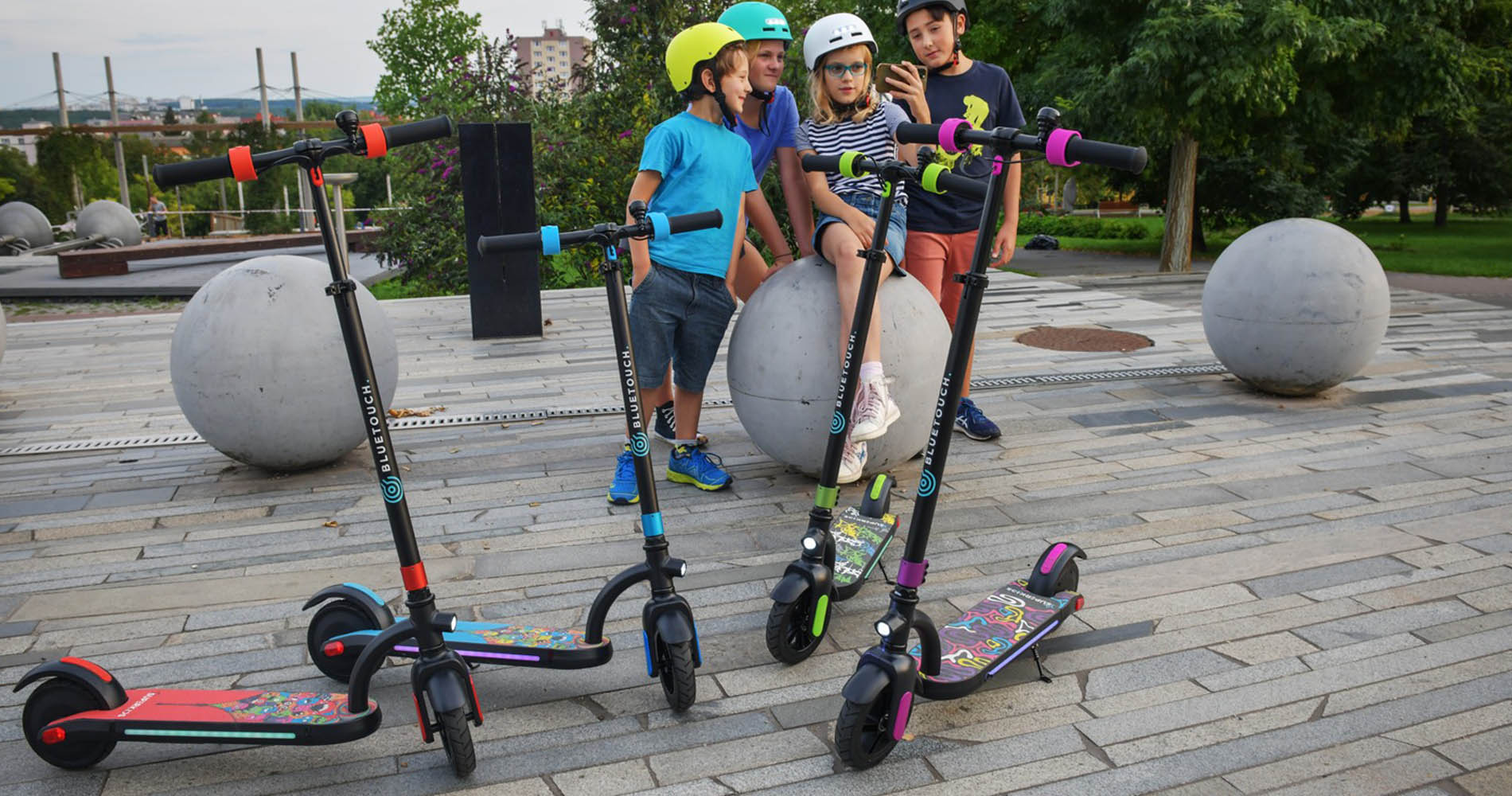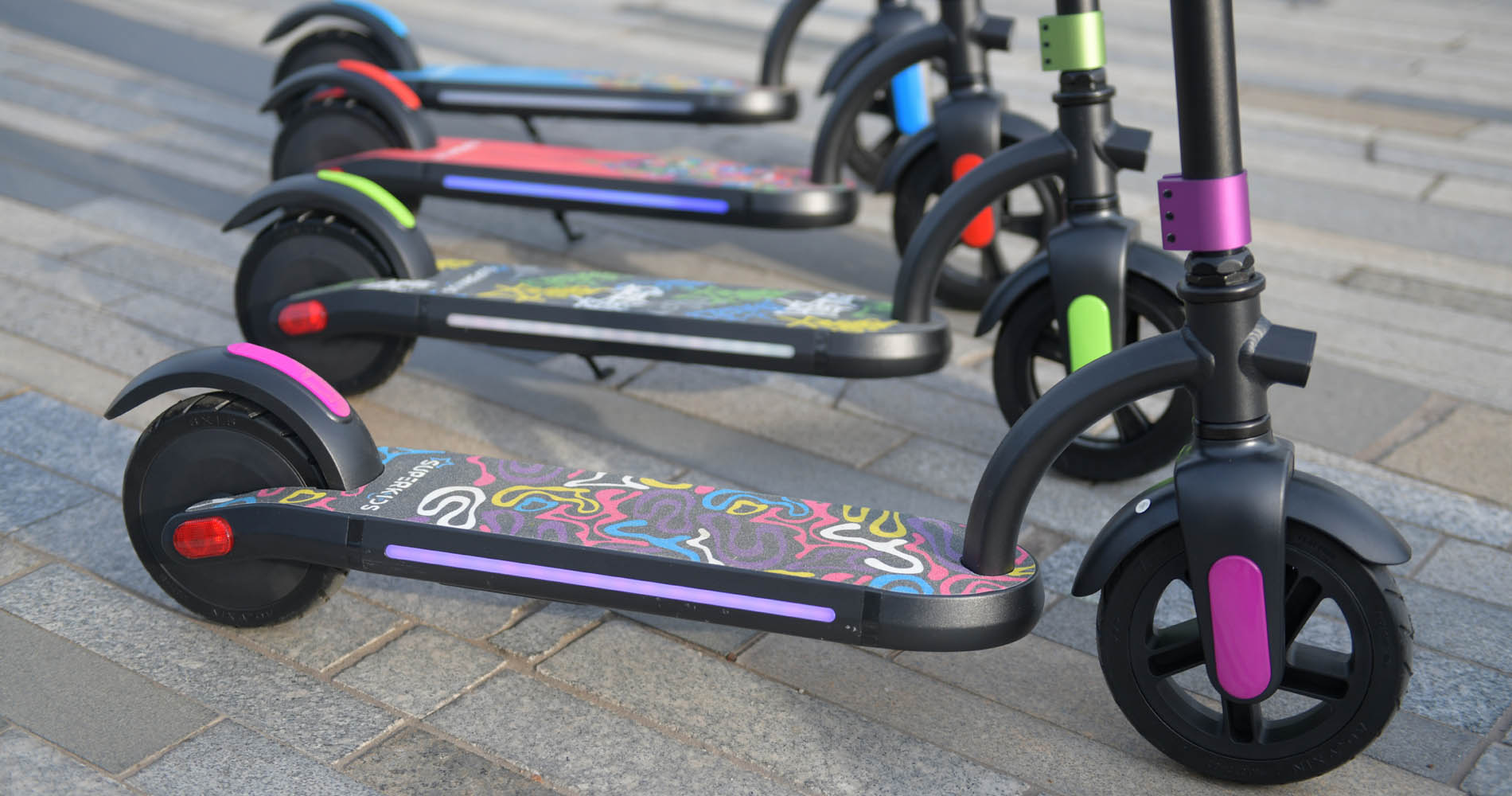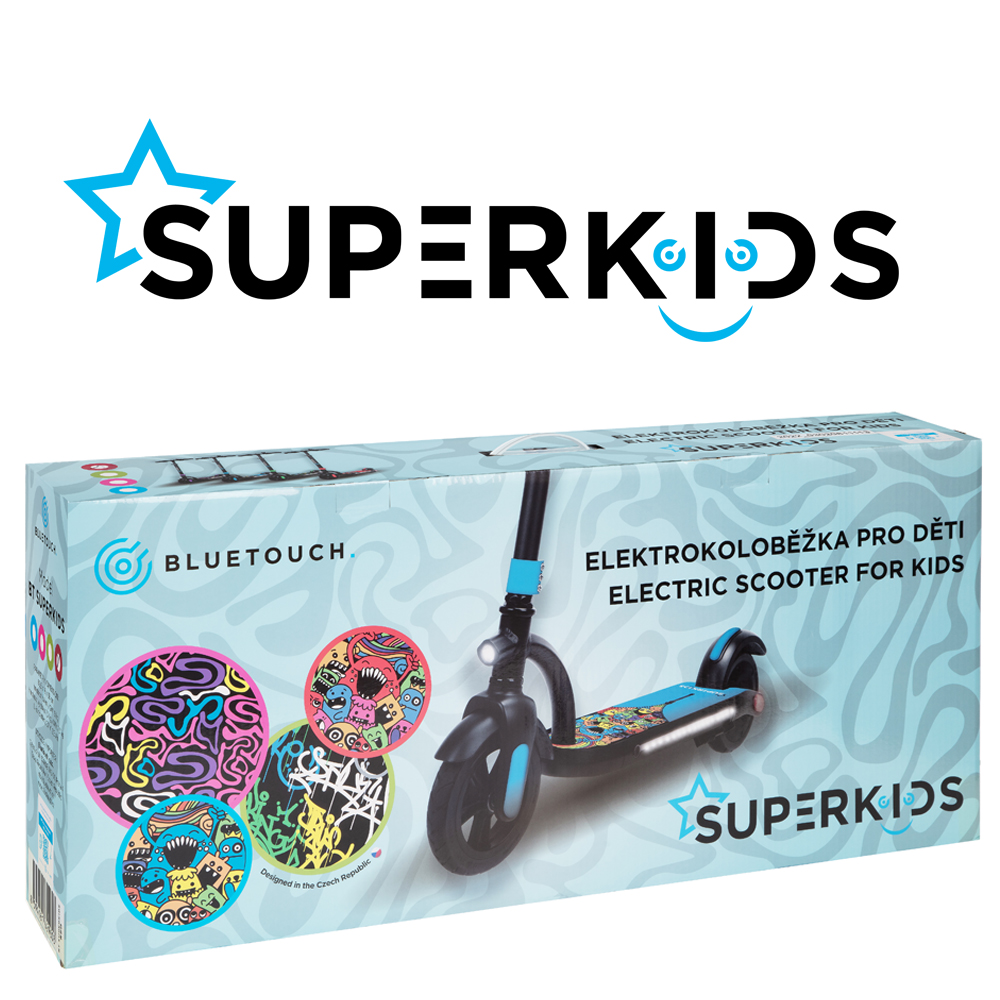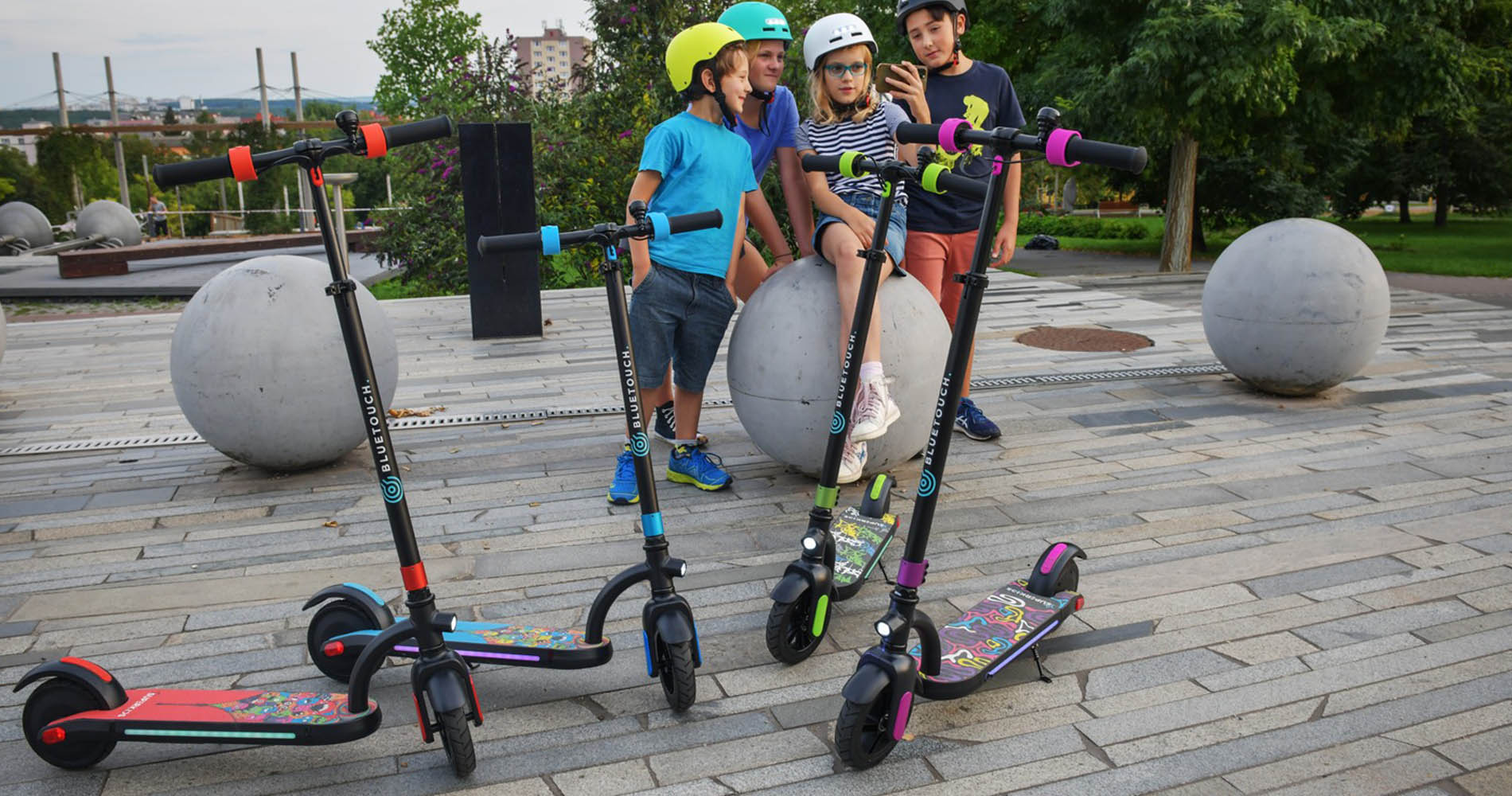 Alternative products (3)
Quick info
Promotion -18%
7-14 years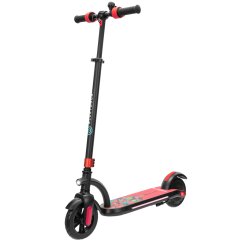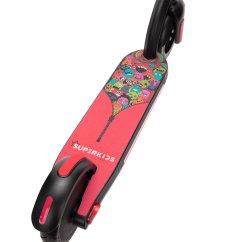 On stock
251,08 EUR
307,47 EUR
207,50 EUR
excl. VAT
Quick info
Promotion -18%
7-14 years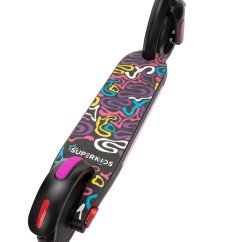 On stock
251,08 EUR
307,47 EUR
207,50 EUR
excl. VAT
Quick info
Promotion -18%
7-14 years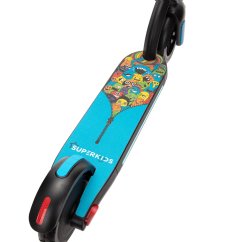 On stock
251,08 EUR
307,47 EUR
207,50 EUR
excl. VAT